Profile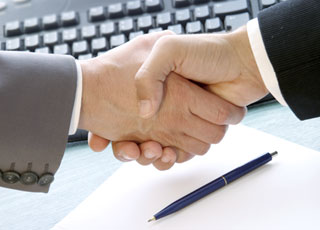 Established in the year 1982, We, at 'Viral Electronics Private Limited', are an ISO 9001:2008 certified firm, engaged in manufacturing and exporting Different Types of Wires and Cables. Our range consists of Mig Welding cables, Arc welding cables, Welding Cables, Instrumentation cables, Battery cables, Auto cables, H V cables, Ignition cables, Power Cables, Radio Frequency cables, Submersible Cables, Flexible multi core cables, Domestic Cables and Special Purpose Cables. All our products are made using best quality Raw Materials, so as to meet the most stringent requirements of the customer or any standard what so-ever. The products we offer are extensively appreciated in the market for their durability, flexibility, resistance to heat, chemicals and ability to withstand fluctuating voltage. All our cables have remarkable combinations of electrical, mechanical and thermal properties, conforming to various national and international standards like IS, BS, ASTM and IEC. Due to our flexible manufacturing range and lowest minimum ordering quantities, we are successfully serving both large and small companies.
We are a coveted firm that provides products to the clients with skin effect insulation, single, double line marking, for their ease of identification in auto cables and panel wiring for electrical appliances. All the multi core cables are provided to the patrons with colour coding and number printing on the cores. Our cables and wires are made using qualitative PVC compound, which is manufactured using optimum quality available ingredients, this ensures high insulation resistance values. Further, with the support of our experts, we have gained expertise in printing cable details including brand name, size, type, voltage grade and customer name.
Our organization has constructed a sound infrastructure facility to have proper execution of all the business tasks. Armed with hi-tech machines and instruments, this facility enables our experts in having trouble-free execution of all the activities and fulfilling diverse needs of patrons. A team of R & D experts bring regular innovations in the existing product-line and production methodologies that our firm uses. Owing to relentless efforts of our team-mates, sophisticated infrastructure facilities, ethical business practices, we have mastered numerous patrons, based in varied parts of Indian Subcontinent. Further, our organization is accredited as an ISO 9001:2008 company by Swiso India Pvt. Ltd., whose parent firm is SWISS GmbH at Switzerland.
Under the valuable guidance of our mentor, 'Mr. Rajnikant S. Thakker', we have been able to create a sophisticated niche for ourselves in the market. It is due to his charismatic managerial skills, leadership skills, constant motivation and zeal to provide commendable products to the clients, we have gained confidence of numerous loyal patrons. We are exporting our products all over the world.
Our Infrastructure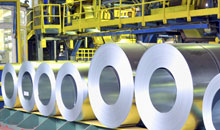 A state-of-the-art infrastructure facility is constructed by us to have organized execution of all the business operations. This facility is divided into different sections like manufacturing, quality testing, R & D and warehousing & packaging, due to which we are able to execute all the trade tasks, under a single roof. Our manufacturing unit is spread over an area of 3410 sq. mtrs., and updated with varied hi-tech machines and instruments that are required for production. Due to the regular up gradation of machines by R & D experts, we are retaining an excellent production rate from a long time. Further, all the manufactured products are kept by us as per their categories in a secure way at the spacious warehouse. To look after the hassle-free execution of all the tasks within infrastructure premises, we have appointed a team of dexterous personnel.